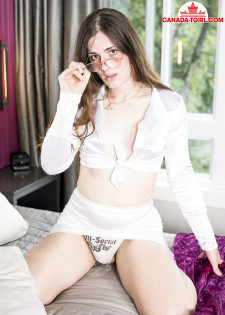 Nikki DaBratz came to the shoot and she was already plugged, horny, and ready for play. This naturally pretty girl, looks every bit like the librarian that lives next door, with her sexy freckles, glasses, and demure appearance - who soon becomes the vixen that lives next door, once she gets horny and starts showing her body. Those sweet buddy breasts with swollen pink nipples look delicious as does that bright pink hole, stretched from the plug and begging to be filled again. Smooth, big cock, shapely legs with some lovely thighs and bags and bags of sex appeal come through the screen from this lovely looking lady.
15th Sep 2023
16:49 HD Video
& 120 Photos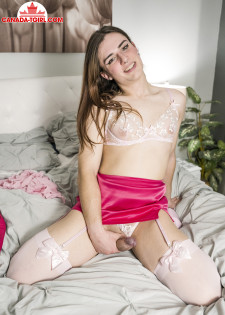 Nicky DaBratz's second set and she's wearing some sexy pink/fuchsia outfits together with her pink lips, blushed cheeks, and pale, pristine skin. Some gorgeous perky boobs with swollen, pink nipples and a pretty pink uncircumcised cock, with the shiny, slick head getting brighter and bigger as she gets more turned on during the shoot. And of course, stockings and garter belt just makes any shoot, that much better. A fabulous new model whom we're looking forward to a lot more of.
11th Apr 2023
18:27 HD Video
& 118 Photos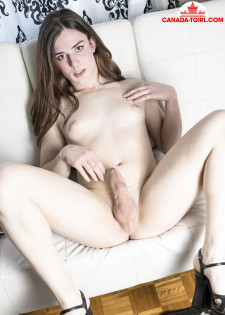 Wow, what a debut from this starlet in the making. Nicky is brand new on the scene, and I think she's someone we should be seeing a whole lot more of in the future. She is young, very pretty, confident, know's what clothes really suit her, and appears to love showing off her nubile body, budding breasts, pristine skin, long legs, and big cock which has no problem getting and staying up. She really has a super pretty face (reminiscent of a young Kiera Knightly) and I for one, am very excited to see more work from her.
28th Mar 2023
17:46 HD Video
& 118 Photos