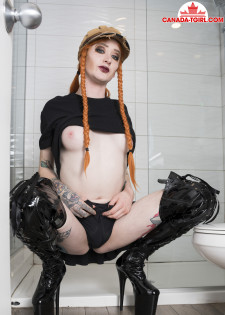 Carolyn Forest returns - her unique looks and style further enhanced in this shoot but a thigh-high pair of lace-up platforms, perfect to tramples and step on those submissives who want to be owned, and then have them lick the soles, and through the laces and eyelets up to her smooth, milky thighs and then around her balls, and pristine asshole, tonguing as she demands before going on your knees and giving Carolyn the oral sex that she demands, and deserves.
1st Aug 2023
17:40 HD Video
& 117 Photos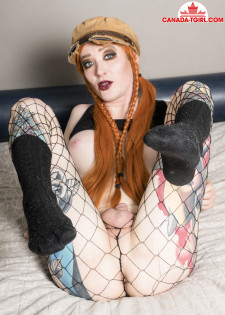 At least I assume it's Carolyn's lucky hat - she was wearing it for our shoot three years ago, and she's wearing it for both of these sets. I would have bought her a new one if I'd known. This red headed Canadian cutie loves to show off her long lean and very smooth body, and fantasise about what all those watching, want to do with her! What do you want to do?
16th Jun 2023
17:37 HD Video
& 119 Photos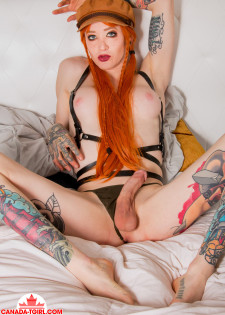 Carolyn Forest is enjoying a lazy morning, string some hot poses in front of the camera before the real fun begins. She then takes her tits, ass and cock out and proceeds to get naughty in the most sexiest way. Damn! Such a perfect way to start the day :)
24th Jan 2020
19:06 HD Video
& 113 Photos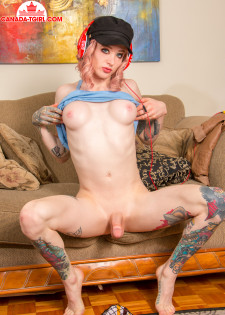 Carolyn returns here in Canada TGirl stage and she looks as cute as ever. Feeling very horny she just can't help herself. Be sure to check the new side of Carolyn Forest as she has fun playing with her cock in front of Vito's lenses!
10th Jan 2020
15:23 HD Video
& 114 Photos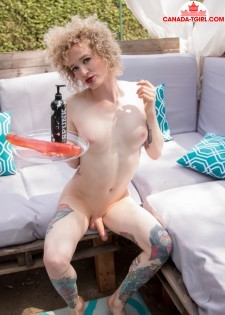 Carolyn Forest is the kind of beauty who knows how to enjoy a huge red toy deep in her ass. She seem can't believe how big this dildo is but surely she loves it filling her up. Watch Carolyn on the patio playing with her ass and cock.
28th Aug 2018
27:23 HD Video
& 94 Photos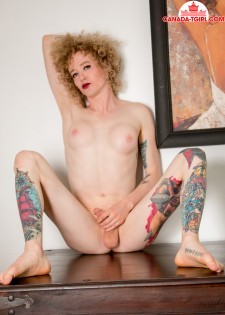 Carolyn is a beautiful 27 year-old vixen who will hypnotize you with her super sexy body. The idea of being completely naked and being filmed and have her picture taken with Grooby Maestro Vito excites her. I bet your excited to see her as well so you better check this hot one now!
14th Aug 2018
19:52 HD Video
& 105 Photos