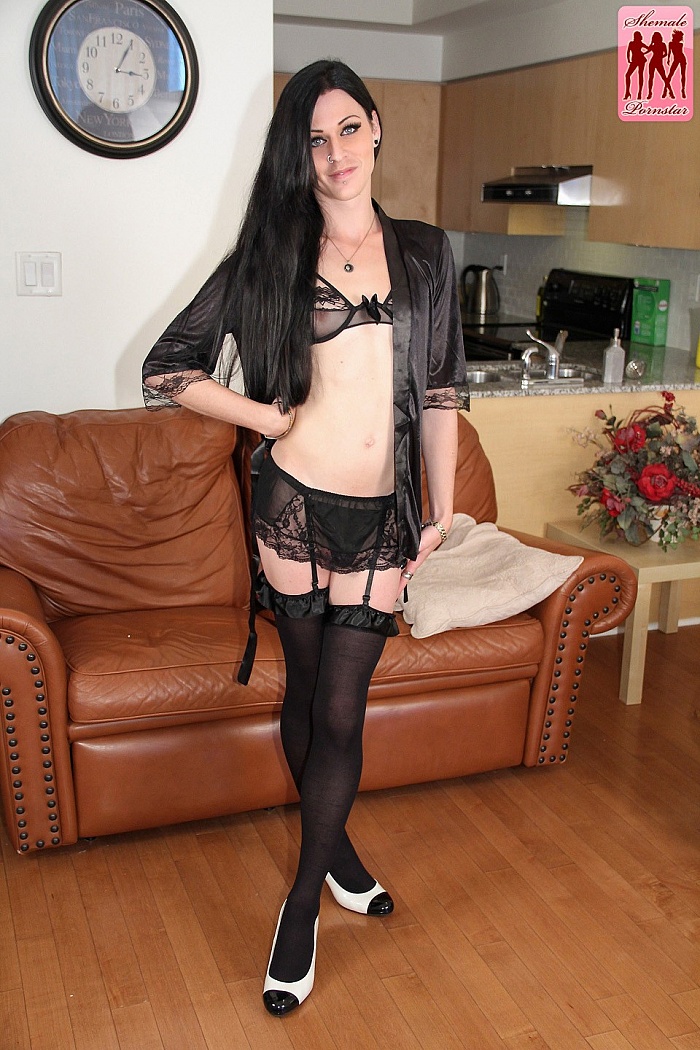 Anastasia
Birthday: 24th January
Location: London, Ontario

Anastasia is a tgirl that I think will light a fire in the hearts of many. Anastasia is a small town Canadian girl. Anastasia likes sandwiches, drinking, and smoking cigarettes. Her fashion sense is very keen for someone from the middle of nowhere, which impressed me.
Anastasia is very down to earth. She posesses a humble personality, and is a pleasure to be around. Originally she is from Sa very small town in Southwestern Ontario. It is well known as a farming community, and Anastasia decided to move to the much larger London nearby.
Anastasia is physically fit, has the most amazing natural boobs I've ever seen, and she's very well spoken. She has a very firm butt, and is a complete bottom in the bedroom. She doesn't even like her shenis touched or sucked. Her pussy is very tight, and she is known to precum often during intercourse.